The use of armed bodyguards has increased over the past few decades. Why & how is that so? Well, a ton of public figures, celebrities, and business executives have chosen to invest in executive protection services for themselves and their loved ones due to the increased threat of terrorism, kidnappings, and active shooter scenarios. It is a crazy world out there, which is why everyone should be cautious & protective, as well as safe as possible.
Some of the most well-known persons in the world depend on these professionals to keep them protected. Do you think of bodyguards as cool and highly-skilled professionals?
Here are some details about the bodyguard industry that you probably didn't know, yet that will keep you thinking about getting a bodyguard or becoming one yourself.
Top 7 interesting facts to know from the get-go
1. You have to have a license for guns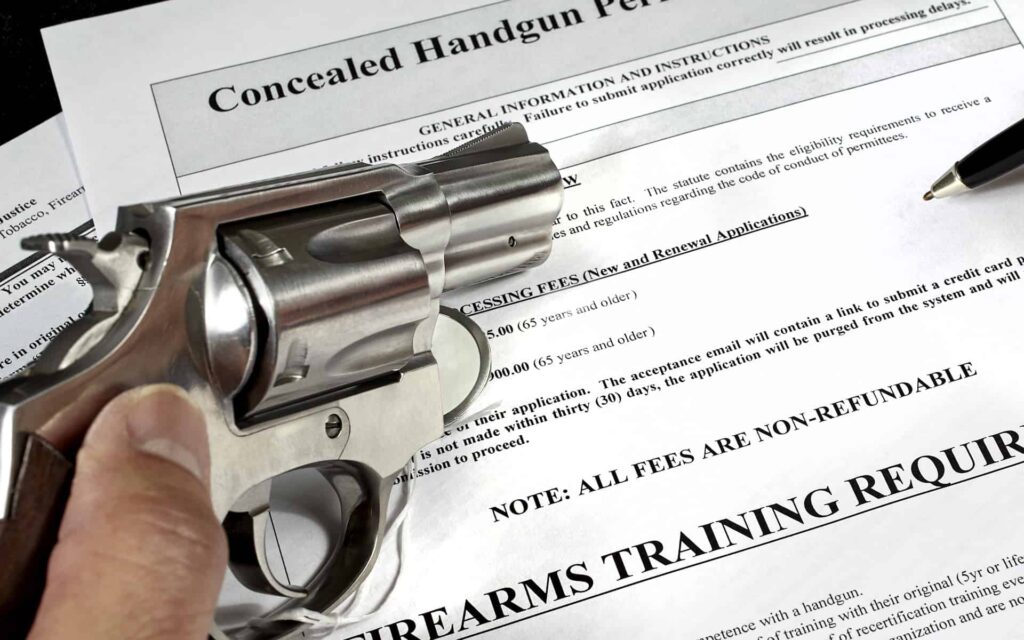 This truly depends and varies from one state to the other (as well as from country to country). Armed security personnel is allowed to carry their weapons in the majority of states.
As a result, people are free to carry guns openly if their state authorizes it or to carry them concealed following the law.
After their present license expires, a security guard could need to reapply for their license, which will cost more money and necessitate new training.
An armed guard is only permitted to carry a gun when doing so by the laws and regulations of the state where they operate.
2. It depends from city to city
Many security officers are employed in the states in which they reside, but in different cities within those states.
The legislation in these circumstances is typically the same.
If your state forbids security guards from carrying weapons in places where minors are present or where large amounts of alcohol are consumed, you cannot, for example, hire an armed security officer. This is why you have to take a close look at tiny writing and lettering to get your questions answered within your police department.
Despite the fact that your security officer is there to protect your customers or guests, he is nonetheless subject to all applicable state and local laws.
3. Look at the recognition between states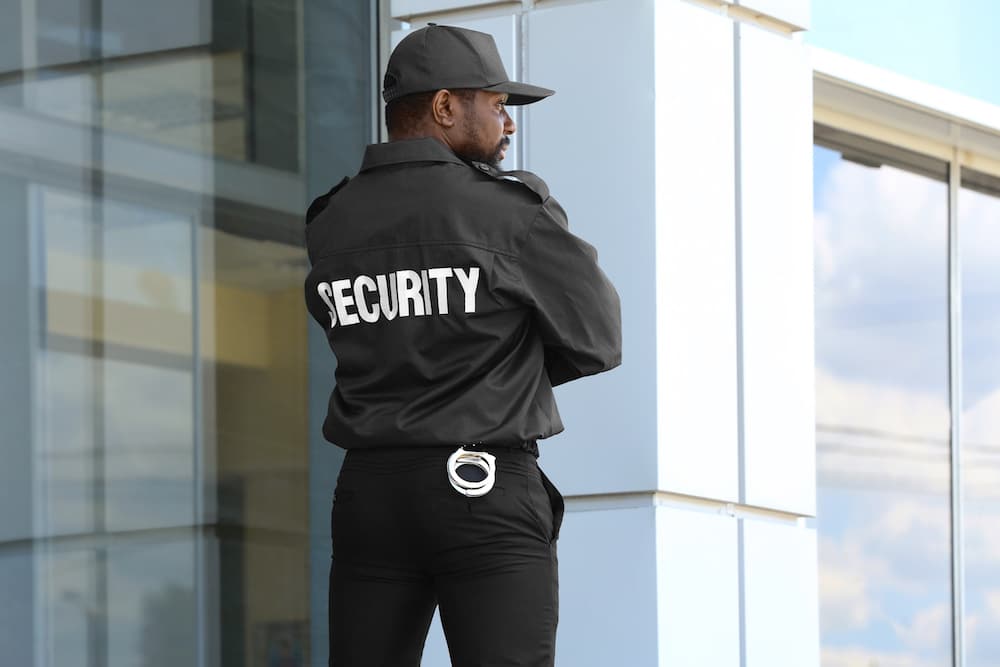 Many states have approved security guard businesses that can operate there and within a certain facility/area.
If they were available in your area, a business that offers excellent service in a neighboring state, for instance, may be a fantastic choice for you.
If your state accepts the nearby state's gun permits, the federal government may send an armed guard to your place.
Finding armed guard companies that can travel with guns to work for your company or organization can be simpler if you know which states have worked under what laws.
4. The size of your team is not all that matters
Think again if you're picturing an NFL lineman as your armed bodyguard.
For all their tall, intimidating male guards, armed security personnel comes in all shapes and sizes. They can be tall, short, male, female – you name it.
It's a fact that customer preferences are incredibly different.
In order to make themselves feel at a place or event, some people hire large security teams.
Alternatively, some clients may prefer that their executive protection agents disappear into the shadows. However, wouldn't you say that quality beats quantity?
They all have certain features in common, regardless of their outward appearances:
Demeanor that conveys self-assurance and competence to those in their immediate vicinity
Excellent sense of context and ability to identify and assess dangers quickly
Decision-making talents that allow them to choose the best course of action in any scenario.
The ability to react quickly and physically in order to avert potential threats before they may occur.
Power to adapt to changing circumstances by re-evaluating and re-planning strategy and tactics.
5. What can a security guard (and should) carry with him or her at all times?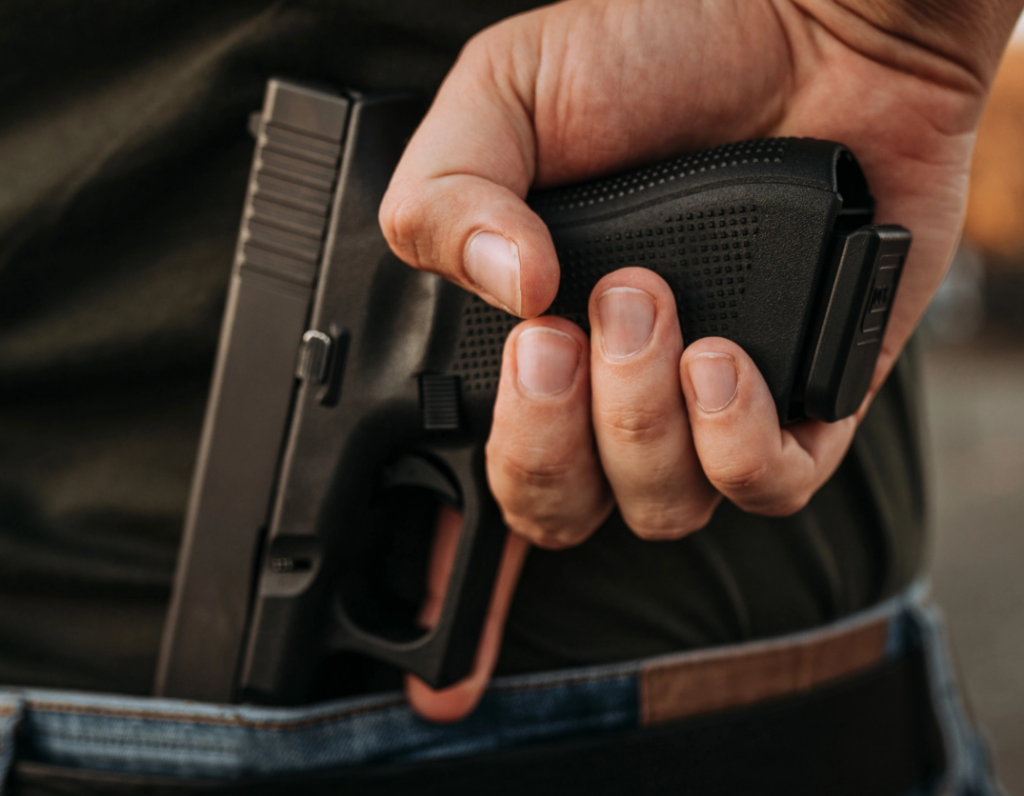 Security guards should always carry a phone with them so they can call for help or emergency services if necessary. This will make them a lot more reliable.
They should aim for a light source of some sort. To ensure they can see at all times, guards should wear or carry a flashlight (preferably a hands-free light).
Have a GPS or location-tracking gadget. This is cool and needed for both safety and to ensure that chores and checkpoints are being done.
Identification is required so that the guard's authorization to be on the property may be confirmed.
Safety equipment, such as bright clothing in case something happens out of the blue and someone is in need of a quick outfit switch-up.
6. Can you carry a gun if you're a private bodyguard?
In California, for instance, security guards are allowed to have weapons on them while performing their duties.
Security guards can carry a visible firearm or conceal it so that no one can see it thanks to the open and concealed carry permits that are both accessible to them.
These days, a bodyguard can anticipate transporting their clientele from club to club while carrying a gun.
Armed security personnel is frequently present at the houses of famous people.
Not every bodyguard carries a firearm, however. Guns are not always necessary in many situations, and sometimes having an option of throwing hands or simply looking intimidating will cut it.
Both armed and unarmed bodyguards are willing to take extra precautions to avoid using force if they can.
If force is necessary, a good professional will try to prevent the issue from arising in the first place.
7. Transportation also matters for gun regulations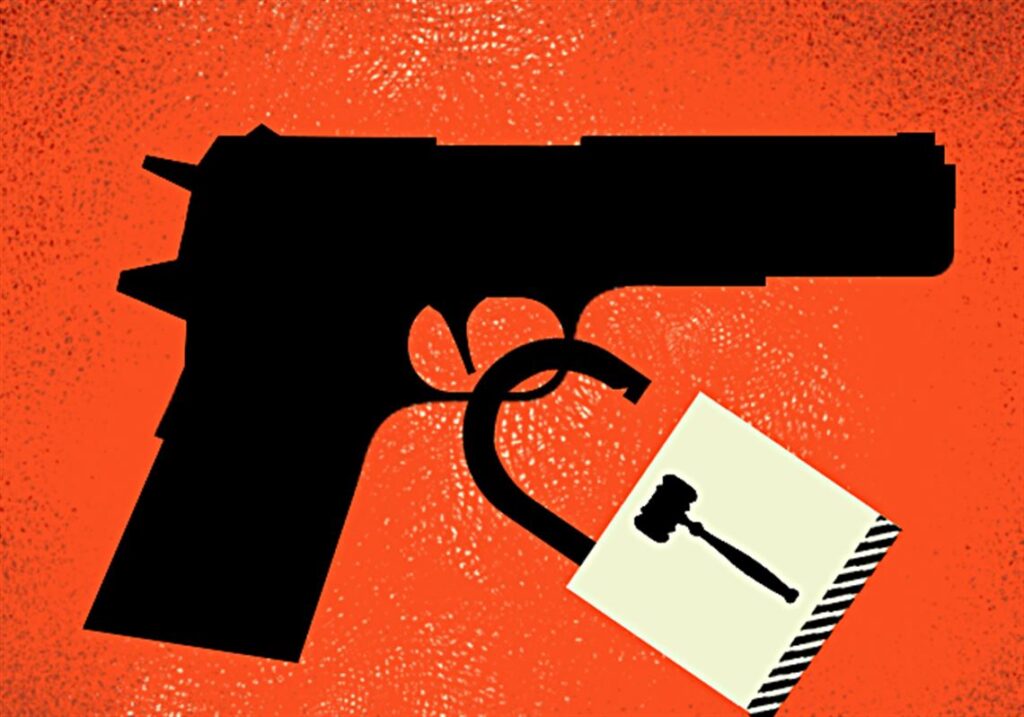 Armed security guards can frequently travel with weapons as long as they abide by local laws and regulations.
How a guard travels will depend on what kind of credentials they have and whether they are subject to any limitations on air travel or driving-related trips.
It will be necessary for a ticket desk employee to be aware that armed guards who are not off-duty law enforcement officers will be checking their weapons and ammunition in their luggage.
Guards aren't allowed to bring guns on planes, however, and should always obey this rule.
Top 4 common misconceptions about bodyguards
1. That they are not educated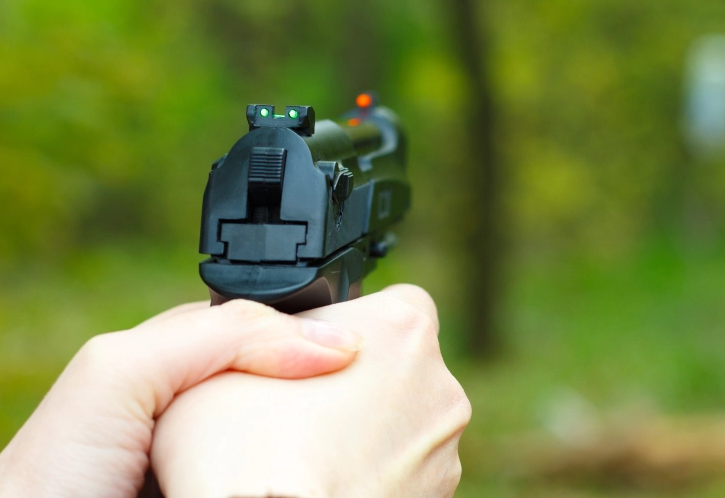 Others view guards as lower-level law enforcement agents, but you should never doubt or question their intelligence.
In actuality, these security guards are highly qualified experts who are taught to foresee and handle potential security dangers before they materialize.
Guards are trained in local laws and ordinances, even though they are not police officers, to make sure no crimes are committed while they are in charge of a property.
2. That they are often shy, rude, or not good with public
In today's security context, the antiquated notion of the annoying security guard is no longer valid. Nowadays, variety is everything & everywhere.
Today's security professionals are educated on a variety of topics in addition to dealing with emergencies and threats to security.
The "front of the house" training they undergo teaches them how to deal with customers, employees, and visitors effectively. This is why they are very good at reading people, despite not being as talkative when on duty.
3. That they clock in and clock out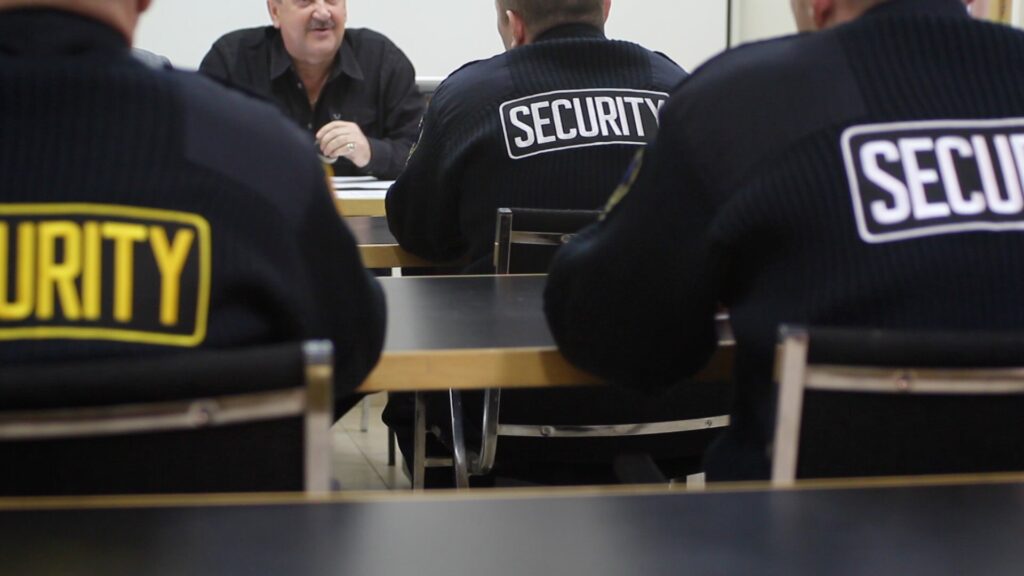 Security guards have a bad reputation for being sloppy mall cops who stumble through their jobs. The truth is far different.
There is no doubt that security guards are well-trained professionals who are ready to apply their skills in a variety of situations to meet potential security concerns of any size. However, they work whenever & how often you need them to.
A reputable security company can provide you with physically and psychologically healthy employees that are ready to assist you, regardless of where your business is located: an office building, retail store, commercial property, etc. They also have adjustable working hours.
4. That they are too expensive
Guards can't fix every problem, even if they are a cornerstone of security measures.
However, it's important to remember that security guards can't always deal with everything on their own.
Businesses and security companies should work together to establish security measures. Lastly & luckily, the price that you're going to pay for your own safety & health is more than adjustable.
Want to become a specialist yourself or are you looking for additional protection?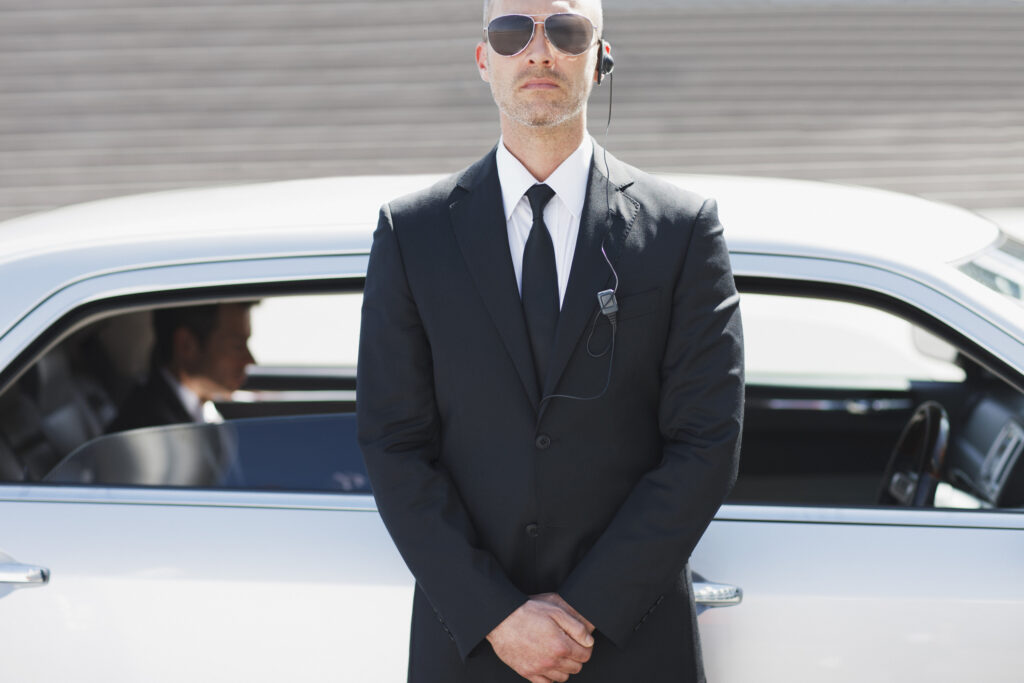 Does all of this sound fun and intriguing to you? Are you looking for a safe yet effective way how to protect yourself, and also your family? You can always book a bodyguard, or teach how to become one! With the right fast-paced course, you can master some basic yet cool skills.
PWA was formed in 2012 with one basic goal in mind: to teach individuals the fundamentals of physical security operations and close protection. In less than two weeks you can master fighting skills & moves, along with mastering shooting & fast-paced obstacle courses. Read more about it right here and see all there's to it.